Winter Preventive Maintenance
11/5/2019 (Permalink)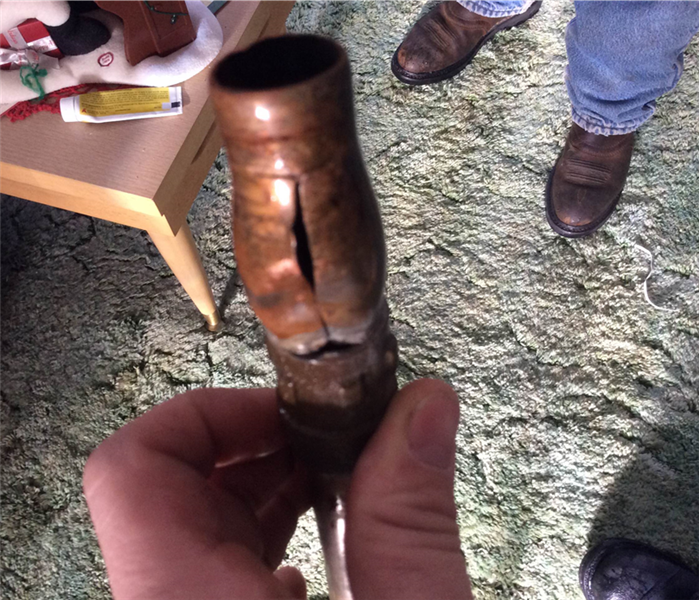 A small crack like this one pictured can cause a large scale disaster. be pro-active and protect your property with these simple tips.
As the Northeastern Pennsylvania seasons change and the temperatures begin to dip below freezing, its time as a homeowner to do some winter preventive maintenance. The first thing recommended is to drain and shut off the water supply to your outside spigot. By draining/winterizing it, you prevent the line from freezing and a possible busted pipe and a water disaster.
Secondly, insulate any exposed water lines with pipe wrap. This extra added layer of protection is certainly worth the minimal cost and effort it takes to ensure against any possible frozen water lines.
Thirdly, if there are any small opening/cracks within the structure which will let outside air flow in, cover them with either some type of insulation or caulking. It only takes a small draft to create enough cold to affect a pipe.
SERVPRO of Wayne and South Lackawanna Counties would rather have your property protected than respond to a water disaster/flood at your home or business.