Accidents Happen! SERVPRO is There to Help
10/21/2019 (Permalink)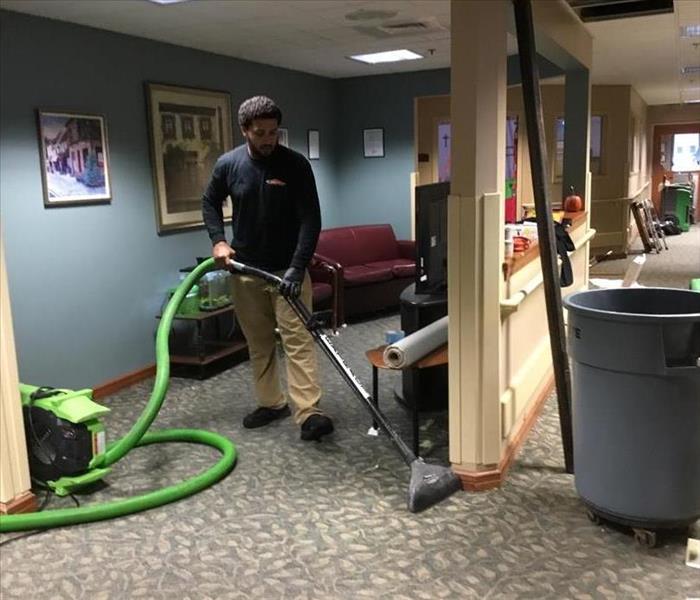 Extracting water from a water soaked carpet after a furnace malfunctioned at this Honesdale home. Extraction is the initial phase.
No matter how much or how well we prepare, accidents will happen. Furnaces will malfunction, hot water heaters will let go and pipes will break. That is why we all purchase insurance. However after years of being in the disaster recovery business, if we have learned anything it's that they never occur at an inopportune time.
SERVPRO of Wayne and South Lackawanna Counties responded to a Honesdale home Friday night after the homeowners furnace malfunctioned causing an indoor flood. Water was coming from the radiators causing damage on each floor. To make matter worse, they recently purchased the home.
As an emergency services company, SERVPRO of Wayne and South Lackawanna Counties was called by the homeowners insurance company. Our agreements with many of the major carriers requires us to maintain certain standards, one being on-site within 4 hours. This quick response limits any secondary damage saving time and money.
So if your home experiences and accidental disasters, call the company your insurance company calls.